Welcome to Ruby's Roaring Twenties!
Party like it's 2022 1922! Ruby Rose gaat op Oudjaarsavond terug in de tijd en beleeft de Roaring Twenties anno nu. Denk oesters, charcuterie, burlesque dansers, goud, glitters, en bubbels, heeeel veel bubbels.
Je ticket is inclusief een 5 gangen walking dinner & dessert. Ook de rest van de avond zul je geen trek hebben! Bubbels en oliebollen om middernacht zijn inclusief.
Trek je mooiste party outfit aan, want je wordt natuurlijk wel vereeuwigd in onze photobooth. All you have to do is drink champagne, dance and have a roaring good time!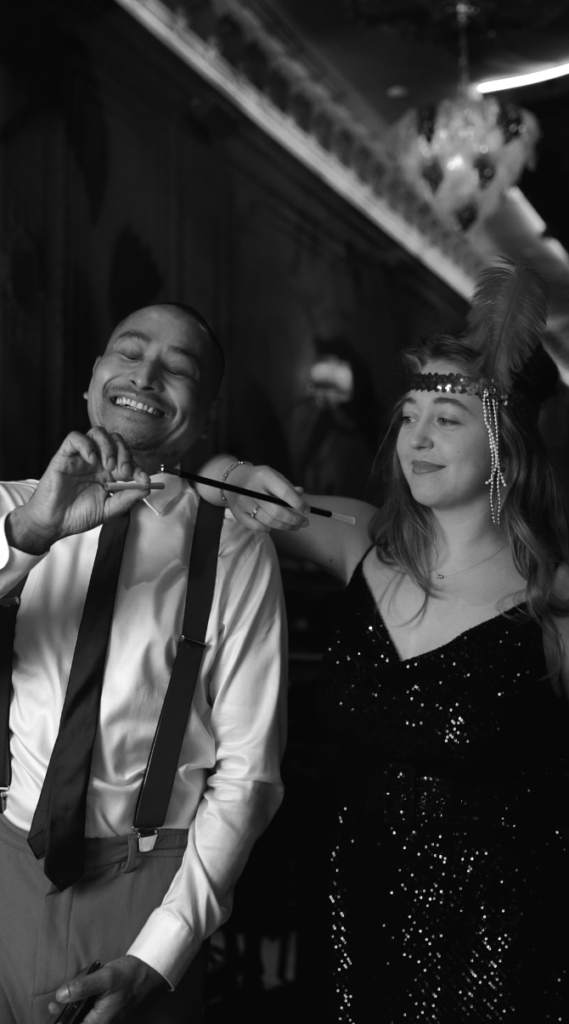 Info:
Inloop: 19:00 – 19:30 (wees op tijd! Hierna geen toegang meer)
Start walking dinner: 20:00
00:00 Oliebollen en toast
Einde: 02:00
Prijs: €69 p.p.
Groepsticket (4p): €65 p.p.

Op deze avond kan er helaas geen rekening gehouden worden met allergieën en dieetwensen. Bij het kopen van de tickets kan voor vega gekozen worden.